soul:
[sohl]
n.
1.
The principle of life, feeling, thought, and action in humans, regarded as a distinct entity separate from the body, and commonly held to be separable in existence from the body; the spiritual part of humans as distinct from the physical part.
2.
An amazing compact vehicle from Kia Motors which has been awarded for its design (2009 Red Dot Award Winner), containing many unique doodads and general awesomeness, all in an inexpensive, fun-to-drive, fantastically-styled, fuel-sipping package.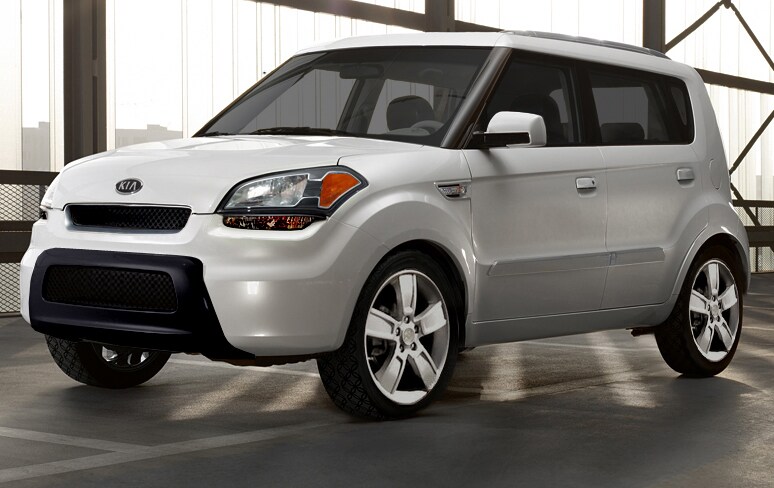 KIA OF BRADLEY HAS A HEART FULL OF SOUL
The Kia Soul has four trim levels and countless more options--too many to post here!
Stop in today for information and
a test drive! You have nothing to lose--just information, entertainment, and soul to gain!
(You don't even have to see Tom Jones!)

WE HAVE KIA SOULS ON THE LOT IN VARIOUS TRIM LEVELS:


SOUL, SOUL +, SOUL !, SOUL

sport



All are available

NOW!

So get in here before they're gone!